Balblair 2000 Vintage Highland Single Malt Scotch Whisky
43% ABV
$55
Website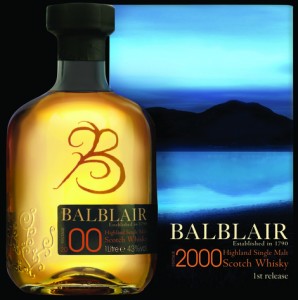 What the Distillery Says:
The 2000 Vintage was a superbly well balanced, full-bodied malt with aromas of pears, pineapple and green apples. Introduced in July 2010, this Vintage replaced the popular 1997, as the youngest Vintage in the Balblair collection.
Tasting Notes
Appearance: Balblair 2000 is bright golden in appearance
Aroma: Hints of honey and vanilla, that come from the long years of maturation in American ex bourbon oak barrels, can also be detected, adding to the complexity of this exceptional Vintage.
Palate: On the palate the sweet, honey, floral notes combined with hints of coconut and rich spices.
Finish: A smooth, long lasting and warming finish.
What Richard Says:
Nose: Crisp apples and light honeysuckle notes.
Palate: Light and almost non-existent. The body is reminiscent of water. The sweetness and hints of floral notes are even lighter than on the nose.
Finish: Clean, crisp, and short.
Comments: Whoa, not a fan. This is so light it's almost like a slightly more tasty vodka. I'm looking for a lot more than this from my scotch.
Rating: Average
We would like to thank International Beverage for sending us the review sample.