Green Spot Single Pot Still Irish Whiskey
40% ABV
$60 to $70
Website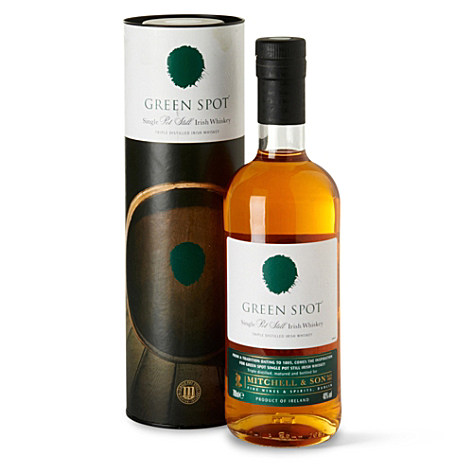 What the Distillery Says:
Produced exclusively for Mitchell & Son. This Single Pot Still Whisky is unique to Ireland.
Nose: Fresh aromatic oils and spices with orchard fruits and barley on a background of toasted wood.
Taste: Full spicy body. A hint of cloves along with the fruity sweetness of green apples, rounded off with toasted oak.
Finish: Lingering flavours of spices and barley.
What Richard Says:
Nose: Peaches, oranges, fresh cut hardwoods, and grainy cereal notes.
Palate: Woody, lightly spiced, and under ripe fruits.
Finish: Wisps of pepper and cereal grains with minty notes. Very light and hardly there.
Comments: Redbreast's little brother. I had a bottle of Green Spot years ago when it and Redbreast were really the only two left in the single pot still game. I didn't think too much of it then and not much has changed. It's a fine whiskey but Redbreast still overshadows the poor dram.
Rating: Stands out