And on the tenth day of Advent, my calendar gave to me….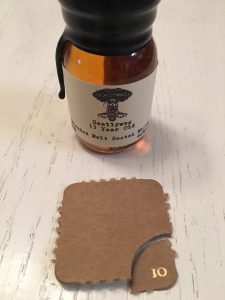 Scallywag 13 Year Old Blend Malt Scotch Whisky
46% ABV
$65
Website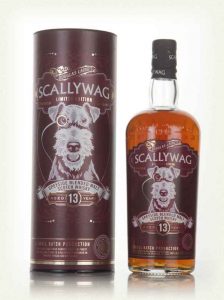 What the Blender Says
Our Scallywag 13 Years Old Speyside Malt Scotch Whisky is a limited edition "big brother" to the original Scallywag and is the first Scallywag bottling to carry an age statement. Matured exclusively in Sherry Butts, Scallywag 13 Years Old is bottled at 46% and proudly without colouring or chill-filtration.
The nose is big, dark, distinctly sherried, raisin-y with home-baked fruitcake and molasses to the fore. Palate-wise, the sweet dark sherry opens, then detect late vanilla, nutmeg and ginger mixing with rich cereal tones: all of which combine in the still spiced finish offering a long and wagging tail-end of mocha.
What Richard Says
Nose: Rich and sherry forward with a bit of toasted fennel seed.
Palate: Less of a sherry monster than on the nose but still notes of dark chocolate fudge, baking spices, and stewed dark fruit.
Finish: The cinnamon and dark chocolate linger in a medium length dry finish.
Comments: This is a great introduction to sherry forward malt. It's easy to drink with all of the high notes of a good sherry forward whisky with no hang ups.
Rating: Stands Out