Diageo's new brand was the surprise on day 7 of Advent…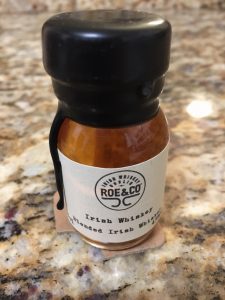 Roe & Co Blended Irish Whiskey
45% ABV
$35
Website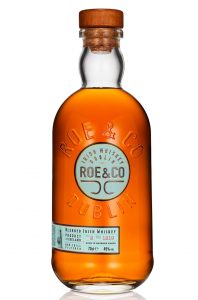 What the Blender Says
Roe & Co is made from finest hand-selected stocks of Irish malt and grain whiskies, aged in bourbon casks. Using her 30 years of experience, Master Blender Caroline Martin has created a versatile, premium whiskey. Roe & Co is a luxuriously smooth blend with a perfect harmony between the intense fruitiness of the malt and the mellow creaminess of the grain whiskies. The high proportion of first-fill casks gives notes of creamy vanilla balanced with its hints of fruit and soft spice and a remarkable depth for such an elegant and refined whiskey. Roe & Co is non-chill filtered and bottled at a higher than usual ABV of 45%. Perfect in a cocktail, with a mixer or on its own Roe & Co will initially be available in the hottest bars around Europe.
On the nose Roe & Co is creamy, delightfully fragrant and remarkably rounded with notes of soft spice and mellow spun sugar along with warm hints of woody vanilla. The quality and perfect balance of the blend is immediately apparent on the palate through its velvety texture and sweet flavours including spiced pears and vanilla. The finish is lingering and gentle, ending with a light creaminess. The sweet pear notes readily apparent in Roe & Co are a wonderfully apt tribute to the once-great Dublin whisky distillery of George Roe & Co. Among the remnants of George Roe's distillery are its old windmill tower, known as St. Patrick's, and a magnificent pear tree dating from 1850.
What Richard Says
Nose: Vanilla sugar, nutmeg, and citrus zest.
Palate: Tinned pears, vanilla custard, and hard tack.
Finish: Apple skins and a lingering bitter oakiness.
Comments: There is nothing wrong with this pleasant whiskey but it isn't anything special either. It is not unlike numerous new-ish Irish blends. See it out? Nah, just grab a Jameson.
Rating: Average