Day 14 of the whisky advent calendar bring a Swedish treat…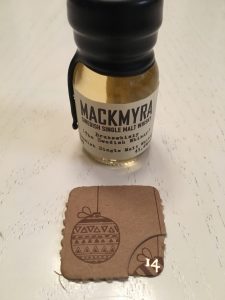 Mackmyra Brukswhisky Swedish Single Malt Whisky
41.4% ABV
$55
Website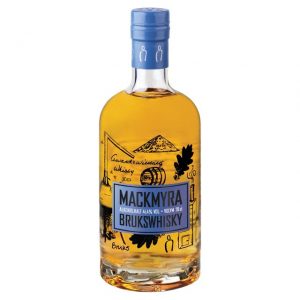 What the Distillery
Mackmyra Brukswhisky is an exciting, well-balanced whisky, created to be enjoyed at all times. Enjoy Brukswhisky as it is, with or without ice, on any occasion.
NOSE Butterscotch, citrus, pear, licorice, banana and mint.
TASTE Fresh fruity and peppery. Youthful, fruity flavor with a spicy taste of toffee.
What Richard Says
Nose: Kind of mealy with notes of barley and malt.
Palate: Fruity sweet with an edging of ground black pepper. Clean with a slightly minty note.
Finish: Fleeting with a bit more pepper spice.
Comments: Meh. This is my first experience with Mackmyra and it isn't starting with a great first impression. This is very light, uninspiring, and should probably be regulated to a mixer…and a pricey mixer at that.
Rating: Average