Blade and Bow Kentucky Straight Bourbon Whiskey
45.5% ABV
$50
Website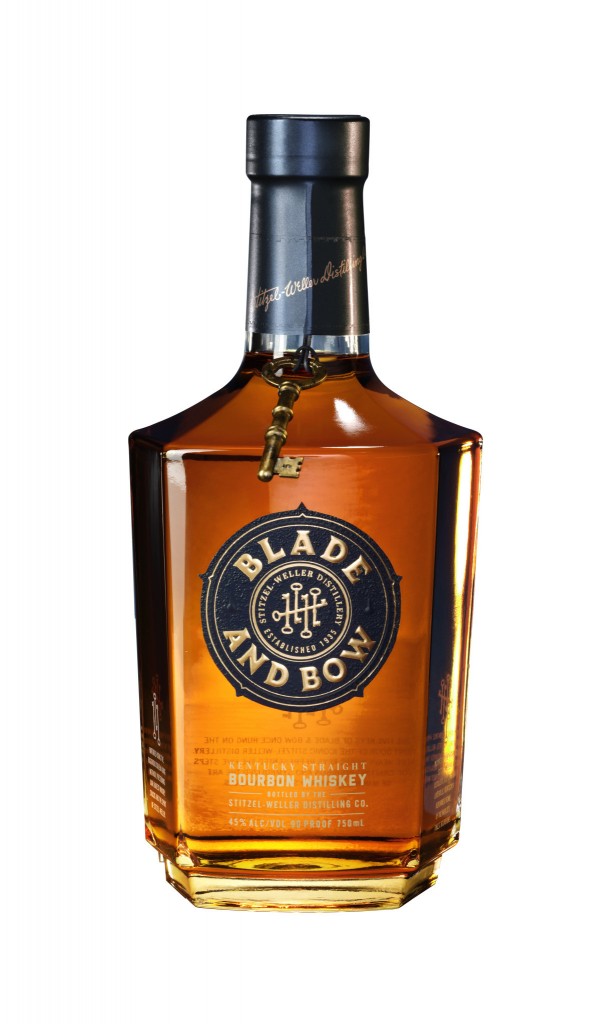 What the Bottler Says:
A homage to the legendary Stitzel-Weller distillery, Blade and Bow Kentucky Straight Bourbon Whiskey uses a unique Solera System aging process to preserve some of the distillery's oldest whiskey stocks, including some of the last bourbon produced there before it closed in 1992.
The solera liquid is mingled with other fine whiskies aged and bottled at Stitzel-Weller. Aged in new charred American white oak barrels, this bourbon has a subtle aroma of fresh fruit and a taste that includes hints of dried apricot, ripe pear and a sweet roasted grain. The finish has notes of charred oak and warm winter spices.
Blade and Bow Kentucky Straight Bourbon Whiskey received a GOLD MEDAL at the 2015 San Francisco World Spirits Competition.
Collect the five distinct keys – some rarer than others – that adorn every bottle.
What Gary Says:
Nose: Subtle butterscotch and vanilla, with a hint of corn bread.
Palate: Floral, nice silky mouthfeel, well balanced with the spice kicking up near the end.
Finish: Medium length and peppery.
Comments: The words "subtle" and "muted" resonate. On the nose, it reminds me of dusty bourbon (which is a compliment; if you haven't had dusty bourbon – my sympathies), but on the palate it is less impressive. Quite easy to drink, but unless the price fell substantially – I'd pass it at retail.
Rating: Average
What Richard Says:
Nose: A little bland with just an alcohol tinged hint of Werther's Originals.
Palate: Surprisingly sweet but a little thin. The sweetness is fruity like poached pears with a herbal, grassy, and spiced wood back layer.
Finish: Dry and woody.
Comments: This is a fine serviceable bourbon. My main complaint besides the price (and that is a bit of a them lately) is the marketing affiliation with Stitzel-Weller. I find that disingenuous at best and deceitful at worst.
Rating: Average
We would like to thank Travis and the folks over at Taylor Strategy for sending over a review sample.