Day 6 of Advent brings another curiosity that has peaked my interest but I had to experience…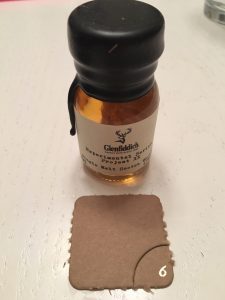 Glenfiddich Experimental Series Project XX Single Malt Scotch Whisky
47% ABV
$65
Website



What the Distillery Says
Our second experiment of the series took place privately at our Conval warehouse. Shrouded in secrecy, malt Master Brian Kinsman invited 20 whisky experts from around the world to select any expression of their choosing from the thousands of stacked casks. The final 20 chosen malts, matured in everything from port pipes to virgin bourbon barrels, have created an unusual, innovative and unexpected whisky, one that has exceeded even our expectations.
20 of the whisky industry's most exceptional minds came together to create this truly unique, pioneering single malt expression.
With its deep golden hue, Project XX embodies the warm, fruity character of a classic Glenfiddich whisky with hints of apple blossom, summer fruits and ripe pear. But its multiple personalities are revealed with hints of sweet candyfloss, cinnamon spice, almonds and rich port tannins with the odd whisper of liquorice. Deep and mellow, the finish is long lasting with a lingering sweet oakiness.
What Richard Says
Nose: Sweet barley wine, under ripe crisp green apples, and wet pine needles.
Palate: Cotton candy sweet, cinnamon Red Hots, and vanilla malted milkshake.
Finish: Black pepper and heavy cinnamon spice with a linger nutty and malty character.
Comments: This is a dram for those with a sweet tooth. While this is enjoyable, it doesn't quite meld together as well as I would hope. This is nice and easy drink but it isn't something that I would come back to very often. It is more of a curiosity rather than something you should seek out.
Rating: Stands Out