Ellington Reserve Fine Canadian Whisky Aged 8 Years
40% ABV
$18
Website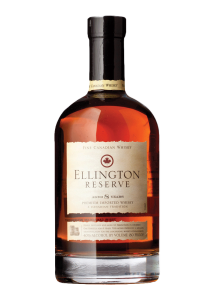 What the Bottler Says
RICH . CARAMEL . OAK . LONG
Canada- Premium Canadian Whisky aged to perfection in charred oak barrels for eight years. This aging produces a smooth, mellow flavor for the discerning whisky connoisseur. Great sipped neat or on the rocks.
What Richard Says
Nose: Acetone and vanilla extract.
Palate: Reasonably sweet and one dimensional. Brown sugar cooked to a light caramel.
Finish: Hot, burning hot. It finishes rough.
Comments: I'm having a hard time confirming or disputing the origin of this spirit but it seems to be connected to Total Wine as one of their house spirits. And like most of the rest of TW's house spirits this is a pretty sad imitation of a quality spirit. It's pretty damn bad. If you need to experience this for yourself then bring plenty of cola.
Rating: Probably Pass