1792 Small Batch Kentucky Straight Bourbon Whiskey
46.85% ABV
$30
Website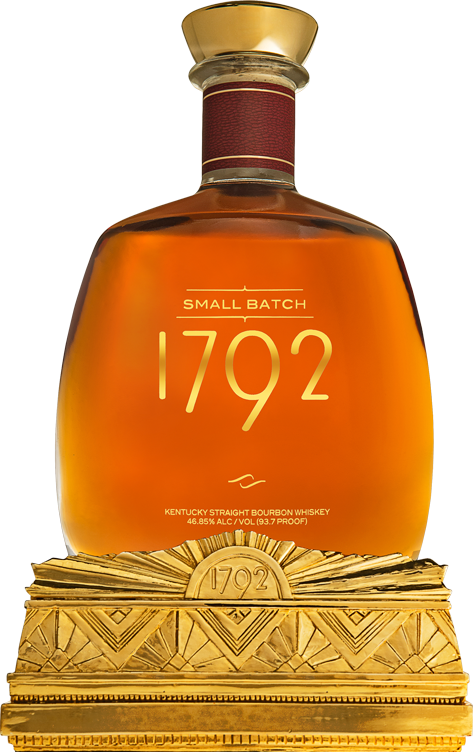 What the Distillery Says:
Sophisticated and complex. A distinctly different bourbon created with precise craftsmanship. Made from our signature "high rye" recipe and the marriage of select barrels carefully chosen by our Master Distiller. 1792 Bourbon has an expressive and elegant flavor profile. Unmistakable spice mingles with sweet caramel and vanilla to create a bourbon that is incomparably brash and bold, yet smooth and balances. Elevating whiskey to exceptional new heights, 1792 Bourbon is celebrated by connoisseurs worldwide.
What Gary Says:
Nose: Sharp, woody, sour oak with light sweetness, cinnamon spice, subtle licorice.
Palate: Cinnamon sharp, oaky, bit of cloves; more spice than sweet.
Finish: Moderate and drying.
Comments: As a small batch bourbon, there is variability – and I'll confess that my last couple of bottles of 1792 were single barrel (private selections from a local retailer). I wondered if this was also a single barrel pick (or I've just got accustomed to the other picks). I didn't love this one; it felt out of balance to me, very oak/wood prominent and not enough sweetness. But if you like more oak – this could be right up your alley!
Rating: Average
What Richard Says:
Nose: Burnt vanilla syrup, caramel, crushed chalk, and a little citrus zest.
Palate: Surprisingly sweet and drinkable with notes of toffee crisps, cocoa powder, vanilla cream filling (like in donuts and Boston Cream Pie), and gooey butter bars that are slightly burnt.
Finish: Wet toothpicks dusted with cocoa powder.
Comments: I put off buying a bottle of "1792 Small Batch" for years because the old "1792 Ridgemont Reserve" I found to be blah many years ago when the brand first came to Georgia. If you told me these two were even remotely the same whiskey I would laugh. I only gave it another go because friends whose opinions I value kept talking up this newer iteration. I'm glad they did. This a very drinkable bourbon that can regularly be found in the $30 range. I highly recommend adding it to your home bar as a very good example of the whiskey coming out of the lesser known Barton Distillery.
Rating: Stands Out