The Peat Monster Reserve Edition Malt Scotch Whisky
48.9% ABV
$125 to $150 (1.75L)
Website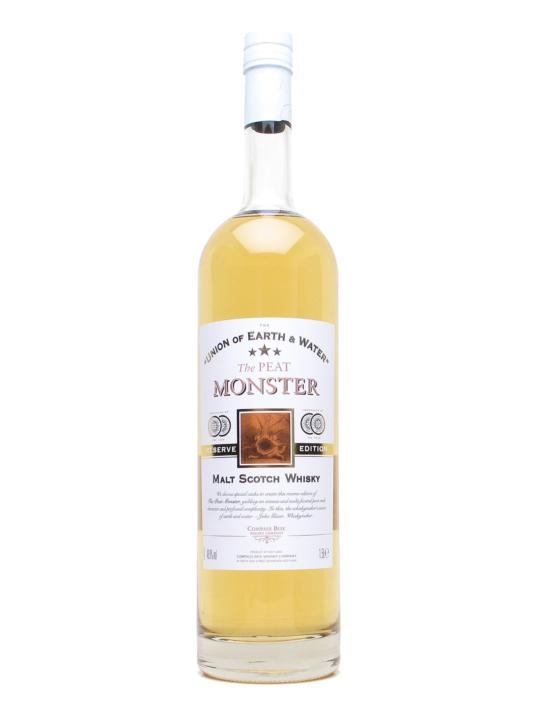 What the Blender Says:
To celebrate the 5th birthday of our best selling whisky, we bottled a limited release reserve version of The Peat Monster. Even peatier, smokier, richer and higher-strength than the classic version, it was available only in magnums. Only 1,325 cases of 4 magnums each (1.5L and 1.75L) were produced.
What Richard Says:
Nose: Campfire ash and brine with notes of fresh cut pine wood. A slightly meaty back note sits underneath and as you let this one open up turns to a nice bit of hazelnuts.
Palate: Smoke is more peaty and the brine is more salty. There is a little dark chocolate and saltwater taffy sweetness that shows itself more with a nice cigar. Laying over the entire palate is a creamy chewiness that is really nice.
Finish: Shorter than expected and lightly medicinal. There is something reminiscent of Cloreseptic throat spray and Ricola lozenges. It's also a bit woodsy, not woody. Wet pine needles perhaps?
Comments: I just happened upon this about six months ago in a store I frequent with some regularity. Since then I've seen a few more. Even though this was a 2008/2009 release it can still be found on occasion. Don't let the size of the bottle scare you off. This is delicious whisky.
Rating: Must Try