Crown Royal Hand Selected Barrel Canadian Whisky
Private store selection from Spec's in Texas
51.5% ABV
$55
Website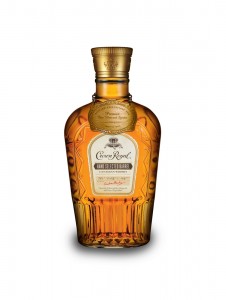 What the Distillery Says:
Oddly enough, there is nothing out there from Crown Royal about this release. Initially there were 519 barrels of this Coffey still made rye that were offered to retailers Texas. No word on when this will roll out further. Davin de Kergommeux seems to have the inside track on all things Canadian whisky and here is his insight over at Whisky Advocate.
What Gary Says:
Nose: Alcohol initially, but opens up nicely after a bit – some nice floral notes with hints of coconut macaroons, and macadamia nuts
Palate: Sharper entry, with a light mouthfeel; praline sweetness swirling in pepper spice
Finish: Short, but left me wanting another (so not short in a bad way)
Comments: I was really excited about getting a bottle of this from Texas, and look forward to expanded distribution. The first single barrel Canadian whiskey I had ever tried, and I won't lie – I was skeptical that I might not like it (as I'm not a huge fan of Crown Royal). While you can sense some familiarity, it seems like a distant cousin – and I find it preferable. The nose is very unique – sweet but not like Crown (or anything else that comes to mind). They're proud of it, but for being a unique item, I don't think the price is outrageous. Kudos to Crown for stepping out and taking a chance with this; I'd love to see more of the component whiskies of blends like Crown Royal offered individually.
Rating: Must Try
What Richard Says:
Nose: Sweet floral almost perfume like on first nose.
Palate: Incredibly rich and sweet. Praline pecans on top of vanilla creme brulee, kiwi, pineapple, and Werther's Originals.
Finish: It finished more like a spicy, pepper, cinnamon and mint rye.
Comments: Any long-time reader of Whisk(e)y Apostle will know I'm not a Crown Royal fan. It's just one of those brands that never did it for me and there are also scars from under-aged drinking involved too. But damn this is good! A note of warning: this is a really sweet whiskey. It almost borders on sugar added sweet. If you have a sweet tooth like me it's great. If that isn't your thing then be warned. If this only fell below the $50 I would put it on the must buy list.
Rating: Must Try