SIA Blended Scotch Whisky
43% ABV
$49.99
Website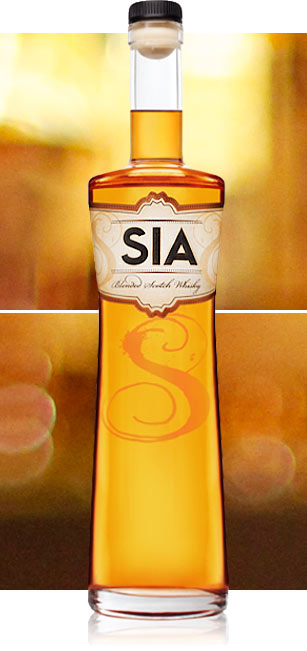 What the Blender Says:
SIA (pronounced "SEE-a") is a new, fresh and exciting Scotch Whisky created specifically to appeal to a modern palate. The striking amber color of clover honey, SIA awakens the nose with citrus and spice and opens the palate with the smoky vanilla crunch of a crème brulée. The finish is long, smooth and refreshing with hints of hazelnut and toffee.
SIA is distilled in Scotland and matured, blended and bottled by third-generation crafters Douglas Laing & Co., Ltd. from a perfectly balanced blend of Speyside, Highlands and Islay malts. SIA is imported by Spirit Imports, Inc. SIA is 43% Alcohol by Volume/86 Proof.
As many people have inquired, the name SIA means "six" in Scottish Gaelic, which happens to be the founder's favorite number.
What Richard Says:
Nose: Creamy fruity notes come out right as you open the bottle. Let the whisky sit a bit and a more heather and herbal note comes out.
Palate: There is a nice nuttty caramel sweetness that opens and develops into a pleasant vanilla creaminess mixed with malty cereal notes.
Finish: Malted milk (the powder, not the candy) and crushed nuts.
Comments: Kickstarter funded scotch. What will they think of next? It really is an interesting story. I'm not going to recount the whole thing here. You can go to their website to read it. In short its a Kickstarter funded scotch blend recently launched by a scotch enthusiast named Carin Luna-Ostaseski. The blend is pleasant enough. There is nothing off putting about the dram at all. It's easy to drink and well balanced. However, it seems to be more about drinkability than any single or multiple inspiring components. I'm not left wanting to grab another dram. And even though scotch prices continue to rise, $50 a bottle is a bit rich for this one in my opinion.
Rating: Stands Out
I would like to thank Lauren Mayer with Spirit Imports, Inc. for sending over a review sample.