Alexander Murray & Co Dailuaine Single Malt Scotch Whisky Aged 16 Years
40% ABV
$45 (Costco Exclusive)
Website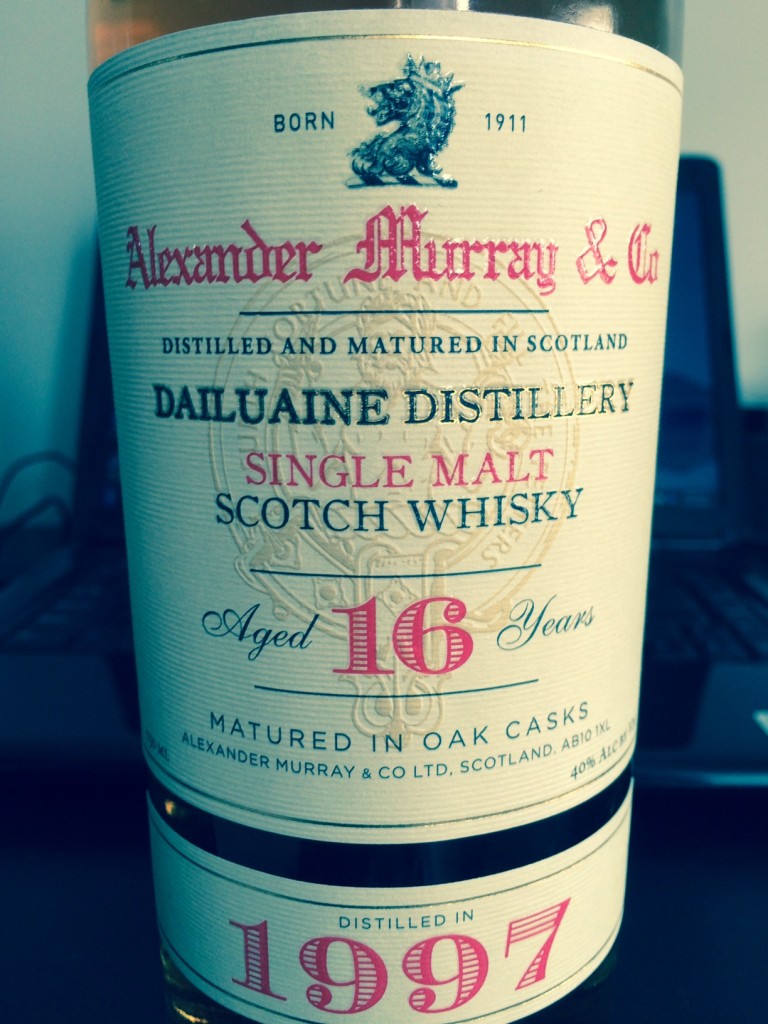 What the Bottler Says:
Dailuaine Distillery is found in the heart of the Speyside Region near Aberlour. Only 2% of Dailuaine Distillery whisky production ends up as a Single Malt. It is also a key component in all the Johnnie Walker Blends. Alexander Murray & Co brings you this rare bottling of Dailuaine Single Malt Distilled in 1997. It has been matured in Oak Casks for 16 years. This gives our single malt a sweet vanilla nose, followed by a sweet, creamy butterscotch taste and a long soft-spiced fruit finish. Perfect for an after Dinner Drink.
What Richard Says:
Nose: Sweet vanilla cream and honeysuckles. As the nose opens it becomes a bit more herbal and grassy yet retaining the back sweetness almost like a Ricola cough drop but much better.
Palate: The palate is a bit thin (probably due to the low bottling proof) but the rich sweetness hits you out of the gate. Vanilla whipped cream on butterscotch pudding. Around the edges is a little hint of prickly spice.
Finish: There is a distinctive malty note before settling to slow mellow oakiness.
Comments: This is another private bottling by Alexander Murray for Costco. They've done a few of these over the years and they also do the Kirkland Signature bottlings and bottlings for Trader Joe's. This isn't a mind blowing malt but it is tasty and easily drinkable. I wish it was at 43% or 46% and unfiltered. I think then a nice oiliness might show through that would be great with the rich sweetness. If you are a scotch drinker and happen into a Costco it's worth grabbing a bottle of a rarely seen malt at this great price.
Rating: Stands Out