Highland Park Dark Origins Single Malt Scotch Whisky
46.8% ABV
$80 to $90
Website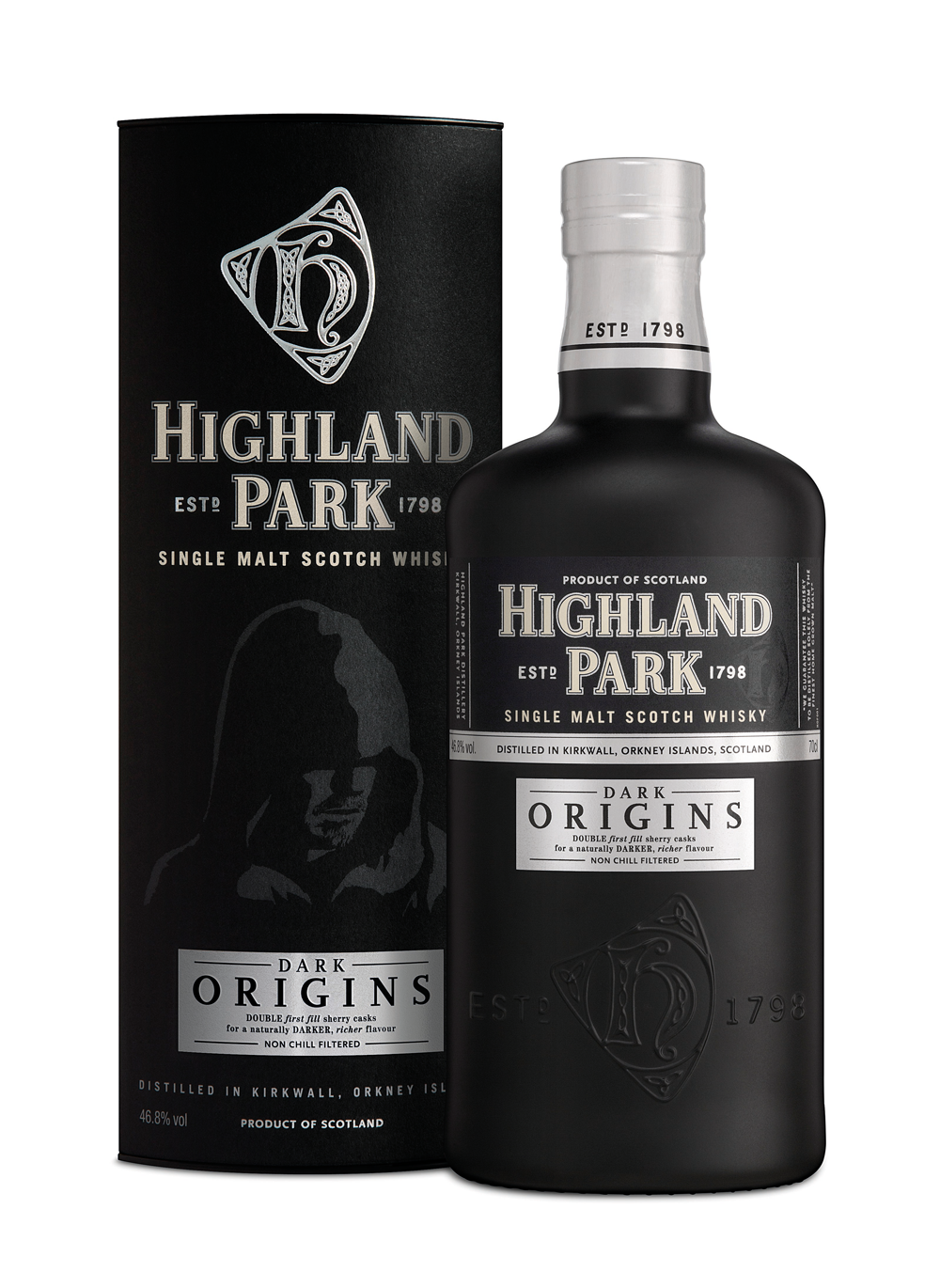 What the Distillery Says:
Dark Origins is inspired by the cunning spirit and courageous personality of Highland Park's infamous founder, Magnus Eunson. This latest addition to the core expressions uses twice as many first fill sherry casks than in the classic Highland Park 12 year old resulting in a naturally darker, richer flavour.
Tasting Notes
Colour: Rich mahogany
Nose: Sherried spice and ripe bananas combine with toasted hazelnuts and baked apple
Palate: Well-balanced, dry peat at first mellowing out to maraschino cherries, warm dark chocolate entices the palate
Finish: Enduring sweet smoke
What Richard Says:
Nose: Sherry for sure. This has a much thicker and meatier nose than standard Highland Park bottlings.
Palate: So if a sherry butt and a peat brick had a fight, beat the hell out of each other, put antiseptic ointment on it and wrapped the whole thing in old Band-aids it would be this whisky.
Finish: Surprisingly sweet on the finish but it quickly fades to a dry soot-like quality.
Comments: I understand where Edrington is coming from. You have a great but under valued malt. You use some of those same great sherry casks that you use for Macallan but not too many. Your malt is a great balance of flavor and finesse with a bit of peat. You kind of missed out on the uber-peak band wagon last decade and now things are swinging heavily sherried. So you don't have enough aged sherry stock to make a second line like with Macallan but you can bring what you do have together and make a no age statement version for the sherry bomb lovers out there and hopefully capitalize on the sherry wave to bring in some extra profits.
Yeah I get all that but the problem is this sucks. It might be passable if it wasn't 1) a NAS mystery mix, 2) $80+ a bottle when your 12 year old is around $45 to $50, and 3) a Highland Park that is a bare shadow of the rest of the line. I've passed this bottle around and gotten some not negative feedback but if you for some reason value my opinion then I wouldn't waste your money.
Rating: Probably Pass