Glenmorangie The Taghta Highland Single Malt Scotch Whisky
46% ABV
$120 to $130
Website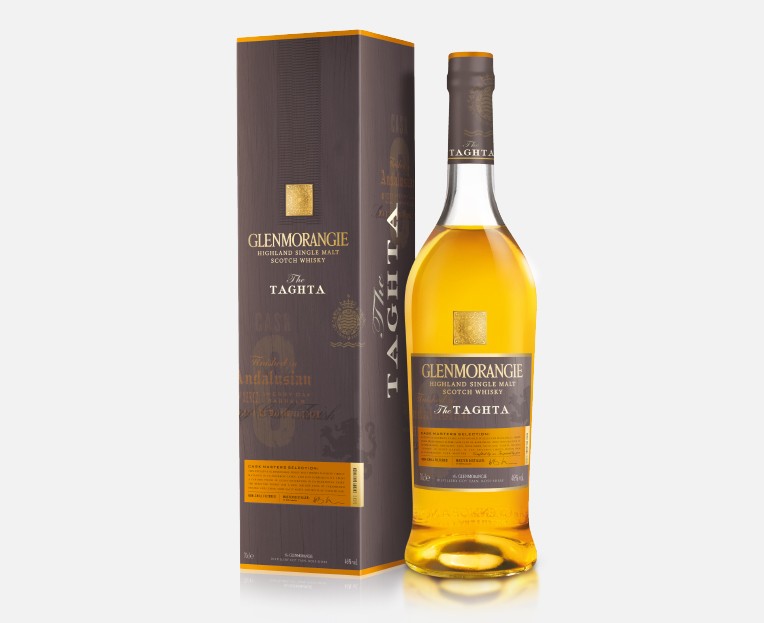 What the Distillery Says:
Where whisky fans can help design the next Limited Edition whisky! Online voting to decide result!
Glenmorangie is proud to announce the launch of an innovative whisky programme, which will involve fans of Scotland's favourite malt in the selection of a brand new limited edition whisky.
The programme, known as 'Glenmorangie Cask Masters', will run for 18 months and will involve consumers across the world in the development of a new limited edition of Glenmorangie, planned for release in late 2014.
Working with Dr. Bill Lumsden, Director of Distilling and Whisky Creation at the Glenmorangie Company, consumers will be able to join him on a five stage journey where their opinions and votes will determine the outcome of the new whisky.
The winning dram will be chosen from three different ageing whiskies that are nearing the end of their maturation at Glenmorangie Distillery. During the 18 month programme consumers will be able to
Vote for their favourite of the three maturing whiskies:
Get involved in the naming of the new product
Decide what direction the packaging and design will take
Choose the photographic style that will bring the new expression to life
Get involved in the choice of location and win the chance to attend the global launch
At each stage participants will also be able to win prestigious prizes including a VIP visit to the Glenmorangie Distillery and a trip to the country of origin of the oak cask in which the winning whisky has been matured.
Dr. Lumsden has already revealed his selection of the 3 whiskies to a group of leading international whisky experts, who have all independently offered their initial views on his selection. Their taste notes are available on the Glenmorangie Cask Masters website to guide participants.
At the later stages of the programme design and photography experts will also offer their thoughts on the naming, packaging and launch suggestions received from Glenmorangie whisky fans.
Taghta is the exclusive result of Glenmorangie Csk Masters – a programme giving Glenmorangie fans the opportunity to shape a Limited Edition. The extra maturation in ex-Manzanilla casks gives Glenmorangie Taghta a rich, mellow taste of caramelised orange and lemon, some salty notes and hints of toasted oak.
What Richard Says:
Nose: Definitely get the sherry on the nose with a bit of honeysuckle and citrus zest. Underlying everything is a weird note that reminds me of saline contact lens rinse.
Palate: Raisin syrup, more citrus zest, and salted caramels.
Finish: A very oak forward finish but not in an over aged way. It really just lacks a counter balancing structure to offset the oak. It's a mellow pleasant oak with a spicy back.
Comments: From the first pour this goes into the glass with oily smoothness. It foretells the smooth rich nature of the malt. At first taste it is almost cloying, very sweet-tooth-drinker oriented but that does a quick about face. Give it some time and it develops more of the background flavors. This is a very nice malt, especially in the age of over priced/under performing no age statement scotch. That said, I'm not sure I would buy a second bottle at $120 a pop. Maybe at $80. The only other thing (besides price) I'm not jazzed about is the whole "crowd sourcing" hullabaloo. It's a bit hokey and over done. It reminds me a bit of Sazerac's Single Oak Project which also just annoys me at this point.
Rating: Stands Out