Speyburn 25 Year Old Highland Single Malt Scotch Whisky
46% ABV
$315
Website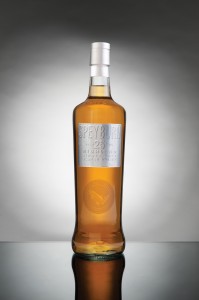 What the Distillery Says:
Speyburn 25 Year Old is a whisky of rare quality. The finest Scottish spirit is matured for a quarter of a century in American white oak Fino sherry and bourbon casks carefully selected by the distillery manager Robert Anderson. This slow process produces a multi-award winning single malt whisky of exceptional depth, complexity and balance.
Appearance: Clear Light Amber, Golden Honey, Red Gold, Bright Amber
Aroma: Citrus, Toffee, Fruity – vanilla, honey, apples & pears, woody, oaky, spicy
Flavour: Smooth, vanilla, fruity, grapefruit, sweet, spicy
Finish: Spicy, sweet, long lasting with a dry finish
What Richard Says:
Nose: Creamy rich vanilla custard, sweet stone fruit cobbler, marzipan, and that great "old scotch" smell.
Palate: Lemon cheesecake drizzled with a sherry reduction but much lighter than the nose would lead you to believe. There is a nice little spicy kick as you let it settle on the palate.
Finish: A little hotter and more sherry like with hints of cocoa powder.
Comments: The mix of ex fino sherry and bourbon casks makes for a delicious scotch. This is one for the sherry wood lovers but it's not an over the top sherry bomb. It's more balanced and nuanced than that. The ease of drinkability shown in the 10 year old still holds but with more depth of flavor. Spend time with it and layers begin to open up. This is no one trick pony.
Rating: Stands Out
We would like to thank The Thomas Collective and International Beverage for sending us a sample for review.