Zafra Master Reserve Rum Aged 21 Years
40% ABV
$35 to $45
Website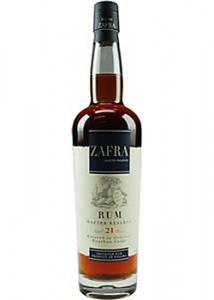 What the Distiller Says:
In Spanish, ZAFRA refers to the act of harvesting sugarcane: it is the moment in time when nature rewards men for months of dedicated and arduous labor. After the harvest, our skilled Master Distiller transforms the gathered cane into rum and, after careful maturation in selected oak casks, the alchemy is complete, converting aged rum into the masterpiece we call ZAFRA MASTER RESERVE. We invite you to celebrate the ageless ZAFRA tradition with us as you delight your senses with this rare rum treasure.
What Richard Says:
Nose: Vanilla, brown sugar, berries, and caramel.
Palate: Oak, brown sugar, and cherries jubilee.
Finish: Light oak and quick on the finish.
Comments: When I was new to aged rum I saw this on the shelf for around $35. I asked myself how could anything aged for 21 years be $35 dollars. I don't know a lot about taxes in Panama but by whiskey standards that's crazy. So I passed on this bottle many time. Finally, one day I decided out of nowhere to take the plunge. I wasn't disappointed. This isn't the greatest aged rum in the world but for the price it's a very nice value.
Rating: Stands Out, Great Value