Alexander Murray & Co Mortlach Single Malt Scotch Whisky Aged 22 Years
40% ABV
$50 (Costco Exclusive)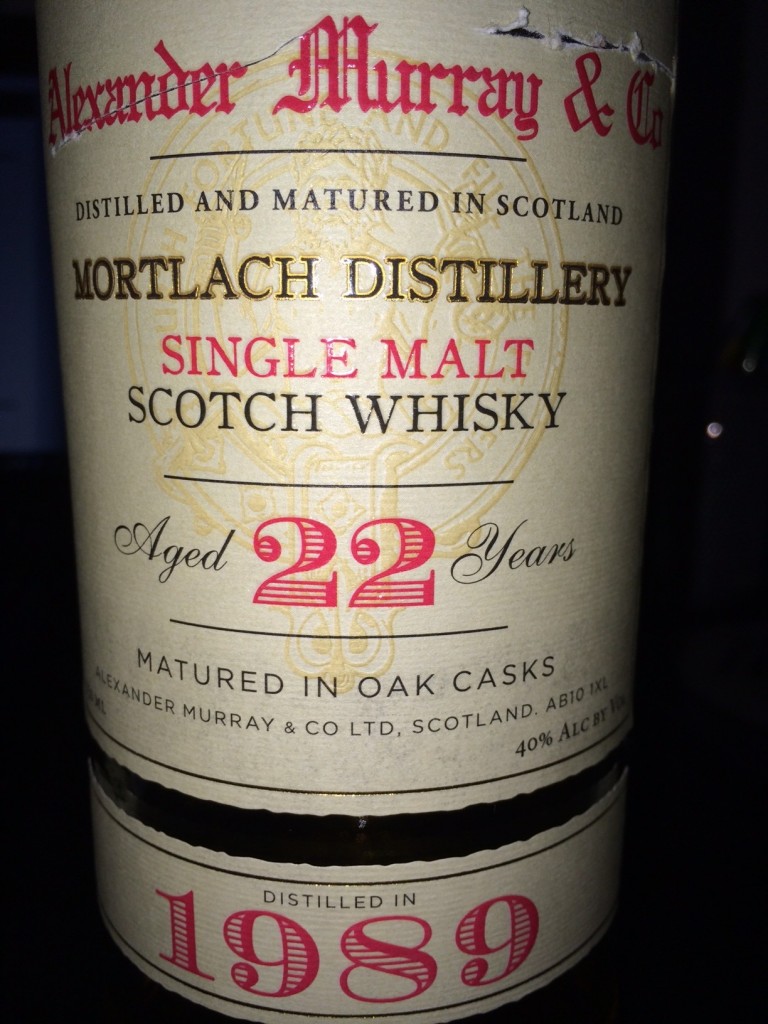 What the Bottler Says:
Mortlach distillery was established in 1823 by John Findlater, Mortlach was the first of Dufftown's seven distilleries. The distillery has always been held in high regard and is locally thought on, as one of the very best Speyside whiskies. Alexander Murray brings you this rare bottling of Mortlach distilled in 1989, matured for 22 years in oak casks. It is dark golden in color, on the nose is quite subtle with elegant depth. Notes of barley, hints of oaked tannins and dry wood. The palate is smooth and buttery, with a long warm spicy finish. Perfect for any occasion.
What Elizabeth Says:
Nose: Cherry oak furniture stored in your great grandfather's barn.
Palate: Swishes well, delightfully smooth.
Finish: Strong spicy berry taste but not overpowering.
Comments: Yummy. Not complicated at all but sometimes simple is best.
Rating: Must Try
What Richard Says:
Nose: Fresh butter, apricots, hints of grass, grain, and sherry.
Palate: Surprisingly sweet and delicate. Brown sugar crumbles on peaches and cream.
Finish: A little harsher than the I would've expected after the nose and palate. Oak, rubbery, and very dry.
Comments: This one is a Costco exclusive bottled under the Alexander Murray label. Not nearly as aggressive as other Mortlach's I've had but very drinkable. The nose is nice and the palate is great. The finish leaves a little to be desired but at less than $50 you can't go wrong.
Rating: Must Buy