Concannon Irish Whiskey
40% ABV
$24.99
Website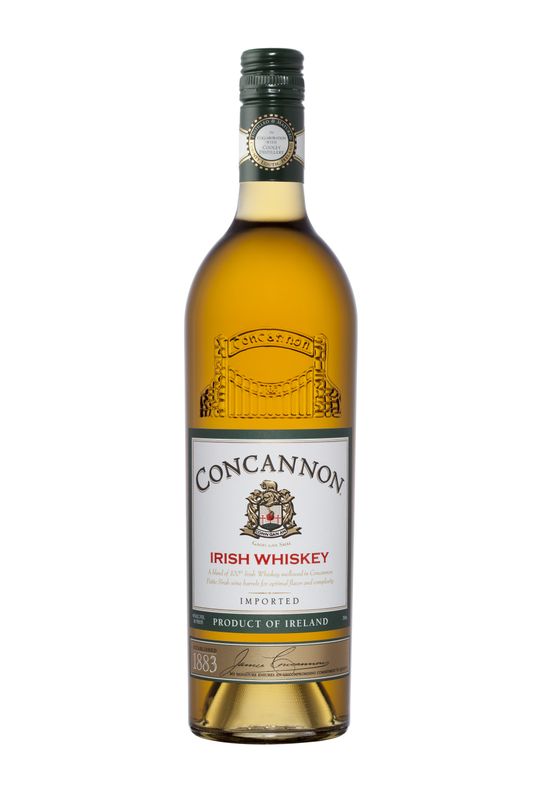 What the Distillery Says:
Launched in U.S. in early 2012, Concannon Irish Whiskey is the independent spirit of Ireland. Developed as a joint collaboration between Livermore Valley-based Concannon Vineyard and Ireland's renowned Cooley distillery.
Brand Ambassador and 4th Generation Vintner, John Concannon, is continuing his family's legacy of blending rich tradition with pioneering innovation with the development of Concannon Irish Whiskey. "Our Irish roots run deep, and entering the Irish Whiskey market symbolizes building an eternal bond with the past by creating a bold, new chapter in our Concannon Family History." Concannon Irish Whiskey, a special tribute to his Great-Grandfather, James Concannon, in admiration for his adventurous spirit, vision and ambitious endeavors. James Concannon also celebrates his birthday on St. Patrick's Day.
Concannon Irish Whiskey is a refined blend of malted barley and corn, craft distilled for proper balance of character and purity. It is matured in bourbon barrels for a minimum of four years, then mellowed in Concannon Petite Sirah wine barrels for four months before blending. This is known as the "Concannon Effect", which gives Concannon Irish Whiskey a uniquely fruity character with a full, clean and balanced taste.
Visual: Light golden wheat color
Nose: Toasted malt, red fruit and vanilla
Palate: Balance of honey sweet, spice, and citrus flavors
Finish: Medium-length. Warming and round, with hint fresh oak.
What Richard Says:
Nose:Malty, buttery and clean with a hint of fresh raked pine needles moist from a recent rain.
Palate: Grassy, and herbaceous, dry with a slightly sharp tannic bite followed by a light honeysuckle sweetness.
Finish:Clean, crisp, and slightly dry. It's a little easy to forget what you drank.
Comments: This is easily my favorite recent release from Cooley. Those Concannon petite syrah barrels work wonders a 4 year old Cooley spirit.
Rating: Stands Out
I would like to thank the Baddish Group for providing me with a generous review sample.