Martin Miller's Gin/Martin Miller's Westbourne Strength Gin
40% ABV/45.2% ABV
$30/$45
Website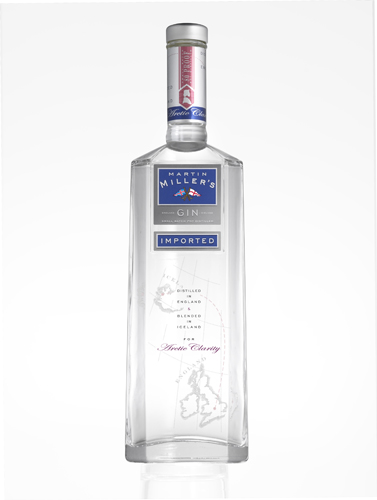 What the Distillery Says:
[Quite a lot actually. Mr. Miller and his company are quite loquacious about this eponymous gin. Definitely check out the website. Below are the summations from the press materials provided]
Martin Miller's Gin
Distilled using an innovative process and nine classic botanicals, Martin Miller's Gin is blended and bottled at 80 proof. It is soft on the palate, and has a gentle delivery of it's juniper notes, making it the perfect gin for martinis and gin and tonics.
Martin Miller's Westbourne Strength Gin
Pure and clear in appearance, and with a long peppery finish, Westbourne Strength at 90.4 proof was developed specifically for cocktails that include stronger and more complex flavours and ingredients. Perfect for Bloody Mary's and classics, like the Negroni.
What Richard Says:
Nose: Herbaceous in a bubbly sort of way. Juniper, jasmine, a citrus zest.
Palate: Sweet, slightly bitter, and peppery with classic juniper flavor. Very soft and easy to drink.
Finish: Medium length with a clean juniper finish.
Comments: This is simply a lovely classic gin. It's not riffing on the gin base like a Hendricks. It distills (no pun intended) down the essence of London Gin into a standard bearing example. While this is great by itself, naturally the tipple shines in cocktails. I always try a new gin in a martini and a gin & tonic to start. Both are great. However, one of the recipes provided with the samples is a smashing version of the gin & tonic called Gin to Nicks. I can't recommend that one enough.
Rating: Must Try
I would like to thank Anderson Group PR for providing generous samples for review.
Gin to Nicks
Glass: Hi-ball
Method: Build over cubed ice in glass
Garnish: Lime peel
50ml Martin Miller's Gin
Dash of Angoustura bitters
Squeeze of lime juice
Good quality tonic water