Cruzan Aged Light Rum
40% ABV/80 Proof
$10
Website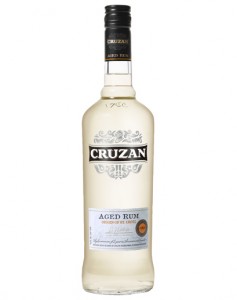 What the Distillery Says:
As with all rums, the Cruzan Aged Light Rum is aged in American oak casks. After the ageing, though, the light rum goes thru a closely monitored filtration process that reduces color as well as oak and vanilla character.
This process also brings out the full-bodied, smooth taste that makes Cruzan Aged Light the delicate rum it really, really is.
What Richard Says:
Nose: Fresh grass, rubbing alcohol, vanilla, and coconut.
Palate: Lightly sweet with a very clean flavor.
Finish: Smooth and delicate with finishing notes of white pepper.
Comments: This is a white rum not a sipping rum so I'm not grading it as such. This is a great choice if you are looking for a clean supporting role in pina coladas or rum and Cokes.
Rating: Stands Out
I would like to thank the folks at DBC PR & New Media for sending a sample bottle to review.